This is going to be a full NSMBW hack using the original game, and not newer.
Is there any specific reason as to why you aren't using Newer?
I'm not trying to sound like a Newer fanboy; I'm just interested in your reasoning.
Also, just a question on this screenshot: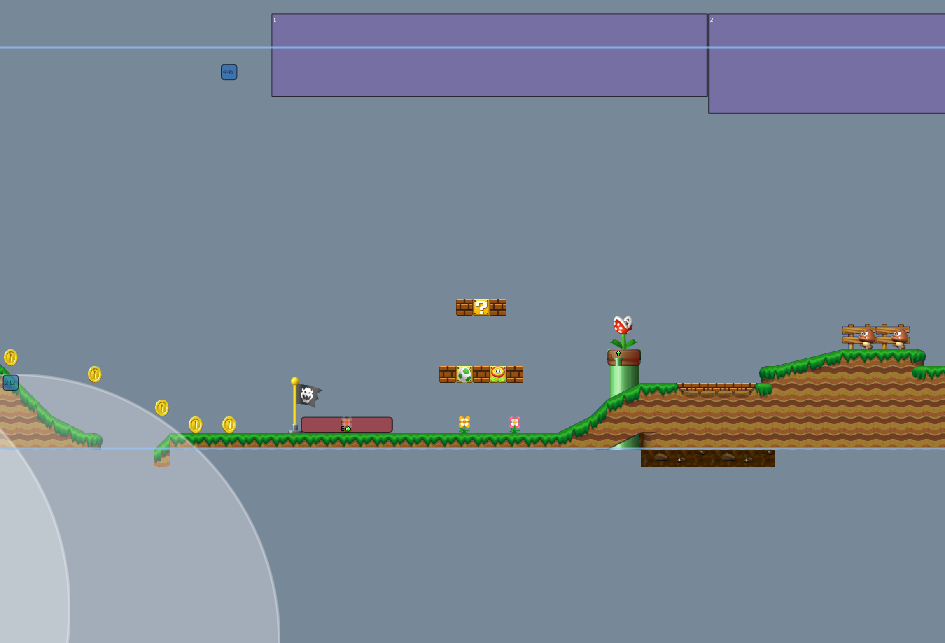 What's the blue boxes on the top for?